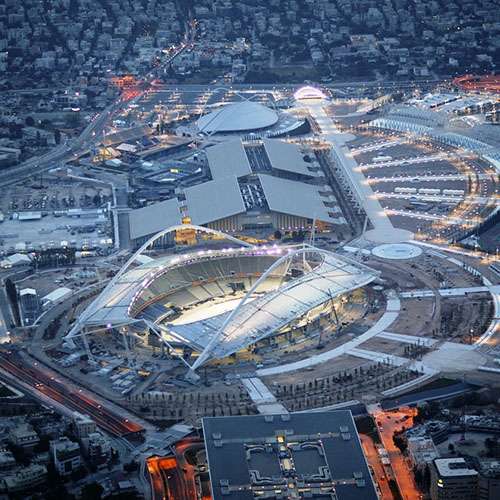 Surrounded by a lining of stunning seas and mountains, this safe and travel-friendly city is filled with treasures just waiting to be discovered: renowned archeological sites, modern and classical art museums and galleries, spas, chic shops, restaurants and bars, street markets and bazaars, open-air cinemas, sandy beaches, picturesque Greek islands in close proximity and 300 sun-drenched days.
The 2004 Olympic City of Athens is a worldwide sports destination, combining state-of-the-art infrastructure, excellent sports facilities and easy access from all over the world with world-class cultural attractions, modern amenities, diverse entertainment and natural beauty.
Located at the crossroads of three continents, the capital of Greece with an overall population of close to four million has often been the hub of many cultures. Characterized by a culture and people that are welcoming and hospitable, every visitor just feels at home.
Athens offers a variety of things to see and do, and most of the times, under favorable weather conditions. Athens is considered one of Europe's safest capitals; its transportation network is user-friendly; there are numerous museums and archeological sites and hundreds of restaurants to satisfy every taste.
The increasing number of international carriers that fly into its new and award-winning airport, easily connecting Athens to the rest of the world making the city of 2004 Olympic Games one of the most desirable destinations in the world.
The city's rich classical tradition and its geographical location - at the crossroads of cultures - have always lent it a formidable platform for artistic expression. That high regard for the arts continues today, with a mushrooming of modern innovations. Every year, the city's cultural calendar presents exhibits and festivals of international scope, original productions and notable artistic happenings.