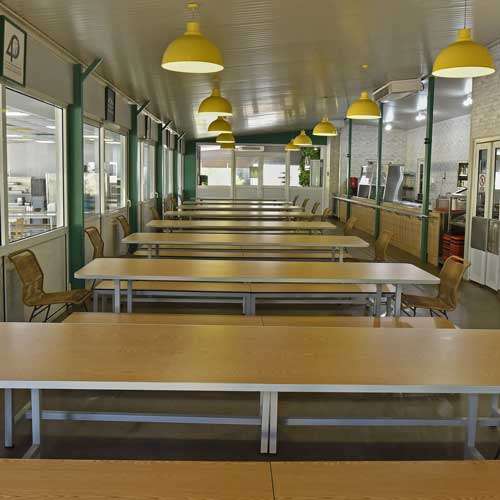 We meet even the most demanding dining needs. Our fully equipped restaurant occupies an area of 650sq.m. and offers homemade menus produced of fresh natural materials, served in buffet style.
Upon request, we can adjust the menu completely to your specific diet program and cover the nutritional needs of all teams and athletes. 
SPORTCAMP's restaurant is HACCP certified for foods safety.
Off-site, we can arrange for you to taste Greece in seaside restaurants, traditional taverns and dining venues in the city of Loutraki, or in every other destination included in your itinerary.