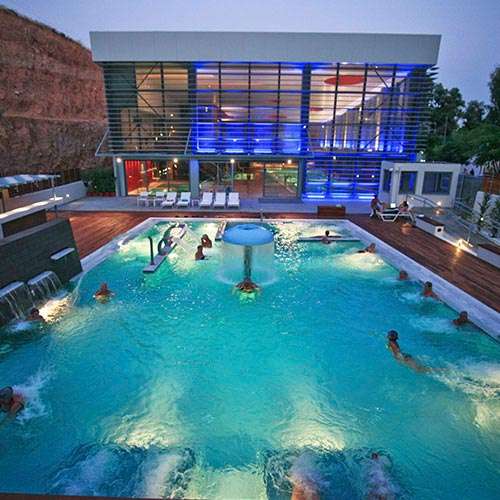 Loutraki city is a top sport destination in Central Greece, ideal for tourism year-round. The unique combination of the mild Mediterranean climate, the integrated sports facilities and health infrastructure provide the ideal environmental conditions for both professionals and amateur athletes, training camps and sports events.
The city comprises a set of unique features:
Proximity to Athens & the Eleftherios Venizelos International airport (only 80 km away).
Proximity to the most important archaeological sites of Central Greece (Acropolis, Epidaurus, Mycenae, Heraion, Sounio, Olympia, Delphi, Ancient Corinth, Mistras etc.).
The mild Mediterranean climate, the crystal clear sea water and the beautiful beaches combined with a fascinating natural environment.
The significant tourist infrastructure that presents a total of 50 hotels & 8.000 beds, among which are, the high quality, 5 star hotels Club Hotel Loutraki & Poseidon Resort.
The luxurious, Loutraki Casino, the largest one in Europe, with gaming halls of 100 tables and 1000 slot machines, offering the most modern and exciting games.
The Loutraki Municipal Thermal Spa where visitors enjoy special treatments and the therapeutic abilities of the thermal water, that the ancient Greeks discovered 2.500 years ago.
Loutraki is an acclaimed sports tours destination. The city has hosted with unrivalled success many major International, European and Mediterranean championships and tournaments.