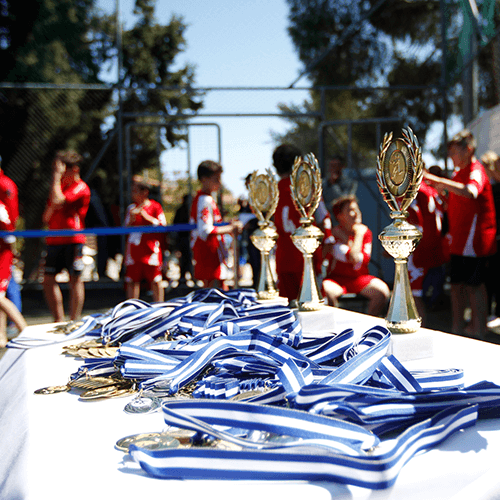 SPORTCAMP is the ideal choice for international athletes, teams, clubs, students and youth groups because:
We are located in the cosmopolitan city of Loutraki, an international sports tourism destination ideal for hosting sport training and events, providing fully-equipped sport facilities,  great  accommodation, dining and entertainment options, and excellent climate conditions with extensive sunshine that lasts more than 340 days/year .
We provide integrated personalized services   for sport training and events ideally combining sports, travel and cultural experiences tailored to your request.
We design customized, all inclusive packages and combined travel services including accommodation, dining, transfers, recovery, entertainment, sightseeing and excursions.
We guarantee high standards personal treatment by our qualified support team and specialized executives, with significant experience in organizing sport events at a national and international level.
We aspire to developing long-term relationships of trust and cooperation with the teams, clubs and sport organizations that entrust us for their sports travel.
We are the Official Training Centre for many Sport Federations in Greece.                  
We promise that we will perform our best to provide you with a great sports cultural holiday experience in Greece!