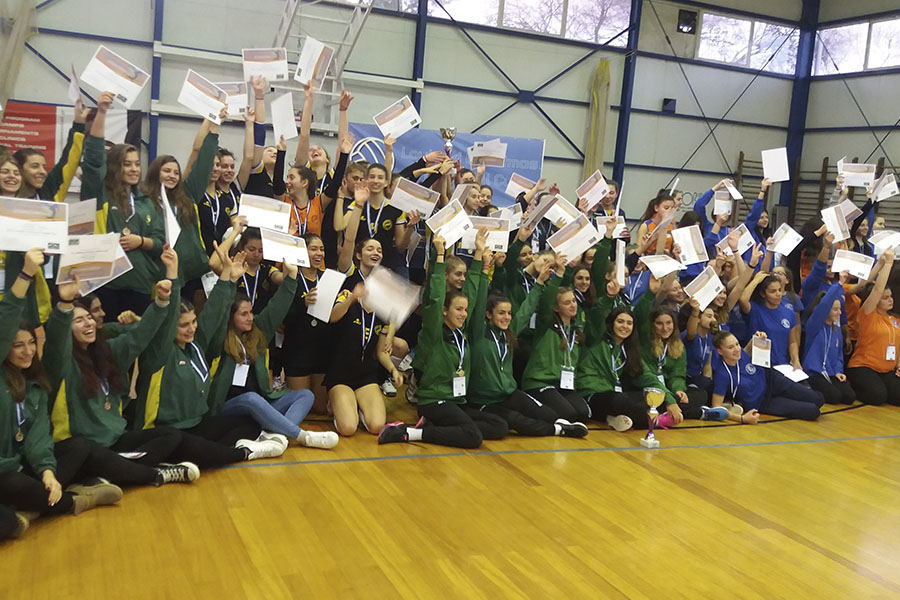 The top Christmas Volleyball Cup in Greece is a fact!
The sports department of the SPORTCAMP Youth Training Center with the support of specialized in Volleyball associates, organized for one more year a unique Volleyball tournament for Girls U15 and Girls U13 The tournament was hosted at SPORTCAMP's facilities 3 – 5 January 2017 with the participation of 12 teams in total. The young athletes spend 3 days full of sports, action, socializing and fun, an overall Volleyball experience of a lifetime. Since 2013, more than 85 teams from 8 different countries have taken part in 8 consecutive Christmas & Easter Volleyball Cups, resulting in the participation of more than 930 athletes in total.
Results per Age Category:
Girls U15 - PAMVOCHAIKOS
Girls U13 – E.O. STAVROUPOLIS
Upon the successful completion of the games, a closing ceremony with award granting to the winners was held in celebration mode.
Congratulations to all participating teams! We are looking forward to more exciting Volleyball moments at the 2017 Loutraki Easter Volleyball Cup.