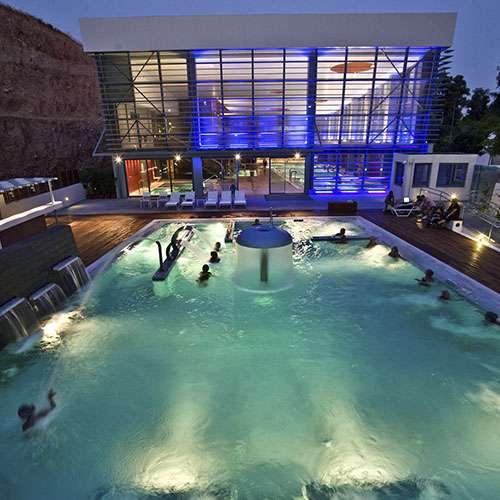 The modern Loutraki Thermal Spa is an impressive establishment where visitors enjoy balneology, spa treatments and wellness sessions in a luxurious environment.
The facilities of LOUTRAKI THERMAL SPA include:
2 indoor heated pools with waterfalls and jet hydro massaging (underwater massage) and respectively, indoor swimming pool cooling water for post-traumatic problems.
1 outdoor pool with water mushroom, hydro massaging with waterfall and pool bar
4 individual cabins with baths hydrotherapy
3 double cabins with baths hydrotherapy
Sauna, Steam Bath/Hamam, 2 spaces.
Sprinkler from a distance, 2 spaces for thin rain shower
Halls and beauty, Meeting individual massage.
Yoga Room, Cafeteria & Spacious reception and rest rooms.
We offer special discounted packages to combine your hydrotherapy with the massage of your choice and we arrange all details, including bookings and transfer services for an indulging spa experience.