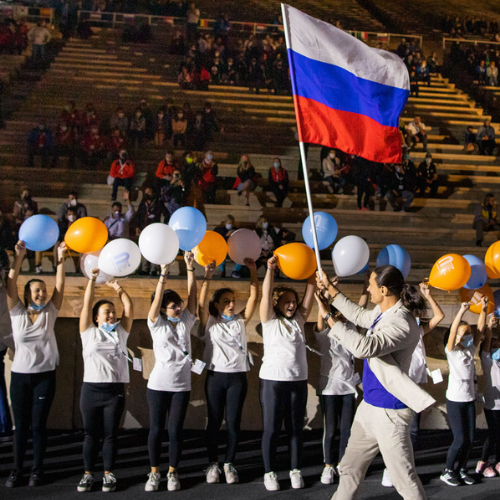 Athens 2021 World Company Sport Games were held with unrivaled success in terms of organization & competition!
Employees sent the message of corporate sport and work-life balance at a brilliant event, a celebration of sports and the fellowship of people, with the participation of 3.500 athletes from 37 countries worldwide!
Men and women had the opportunity to compete in a diverse range of sports, sharing values that are inherent in both the sports and work environment: teamwork, communication and commitment.
The Olympic Athletic Center of Athens – Ο.Α.Κ.Α, the Official Sports Venue of the Olympic Games 2004,  proudly hosted Athens 2021 World Company Sport Games!
For the first time in the history of the World Company Games, participants competed in one of the most prestigious and globally acknowledged sport center that showcases the best of the Greek Olympic Heritage.
The main benchmarks of success begin with the remarkable and outstanding Opening Ceremony that took place at the Panathenaic Stadium and ignited the official start of the Games!
A parade of all the athletes was held circumferentially of the Stadium and it reminded us and made us reminisce the Opening Ceremony of the 2004 Olympic Games!