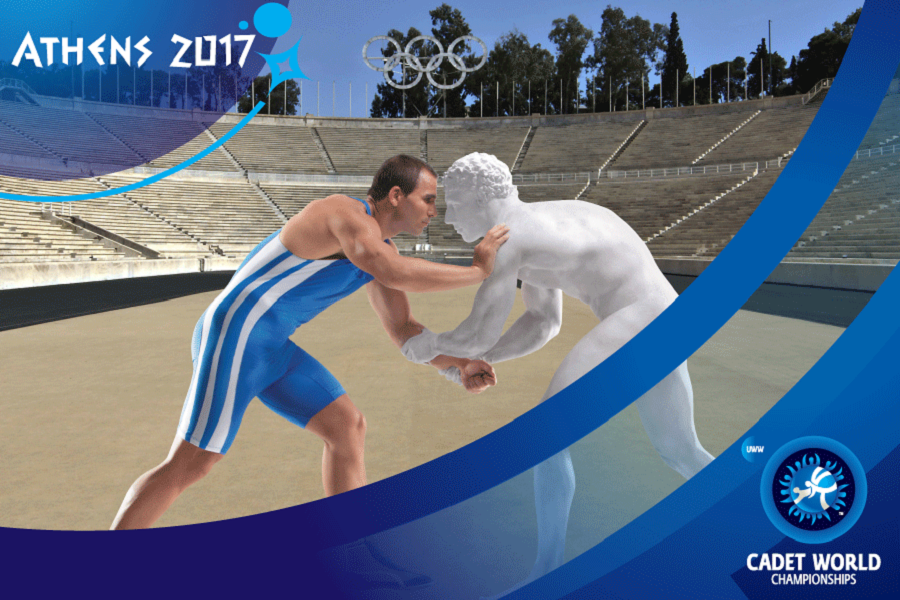 With absolute organizational and sport success the World Championship of Cadets was completed in the Olympic Hall at Ano Liosia. At this moment we have to mention that the Olympic Center opened its gates after The Olympic Games in Athens 13 years ago. The event was a great success and many congratulations were given to the Greek Federation's responsible staff not only from the World Federation of wrestling, but also from the countries representatives. The event was honored by the presence of members of the government, of the major opposition, political party members, sports managers and instructors, famous athletes and celebrities.
As for the fighting content, the Greek interest was focused in Giorgos Pilidis, in 58kg of free wrestling. Despite the fact that he didn't won the gold medal, he wrote his own record in the history of the sport. The 17th year old wrestler took 6 consecutives medals in the category of Boys, both in World and European championships, an achievement accomplished for the first time ever.
Russia was the champion team in free wrestling, whilst U.S.A and Azerbaijan took a step in the pedestal too.
The Greek National Tourism Organization, the Region of Attica and the Municipality of Fylis are Supporters of the event. Theoni Waters and Ipirotiki are Sponsors of the games, while Athens-Macedonian News Agency (AMNA), Cosmote TV and Sportime are Media Sponsors. SPORTCAMP, Youth Sports Training Center, was the Official Operator of the event.