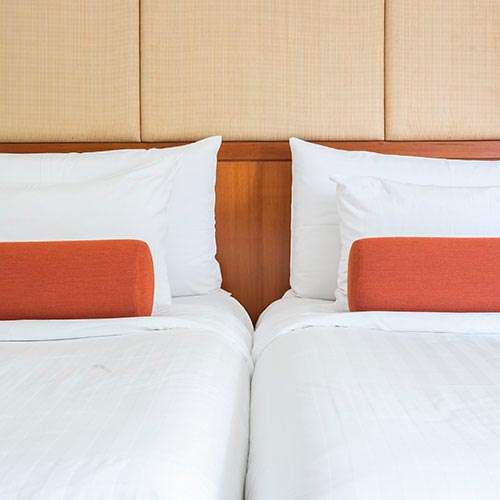 We offer a choice of fixed packages, suitably adjusted to the needs of the various aquatics disciplines in highly competitive rates, as well as the opportunity to design your own customized package that will meet the particular needs of your athletes, your club or your team.
Accommodation:
We offer a wide range of top quality accommodation facilities. Immerse into luxurious amenities by staying in one of the proposed 5* or 4* Hotels. Affordable luxury can be found everywhere in Greece, with a variety of hotels available, business hotels, beach hotels, boutique hotels and budget hotels.
Dining:
The opportunity to try the diverse range of top quality Greek cuisine. We provide full buffet style menu for athletes with natural ingredients tailored to the team's requirements or set menu choices served plate by plate or in Greek family style.
Transfers:
We cater for all your ground transfers while you land in Greece. Airport transfers with luxury coaches, mini busses, taxis, shuttle buses to the venues of your training or meeting, tours with coaches, individual transfers e.t.c.