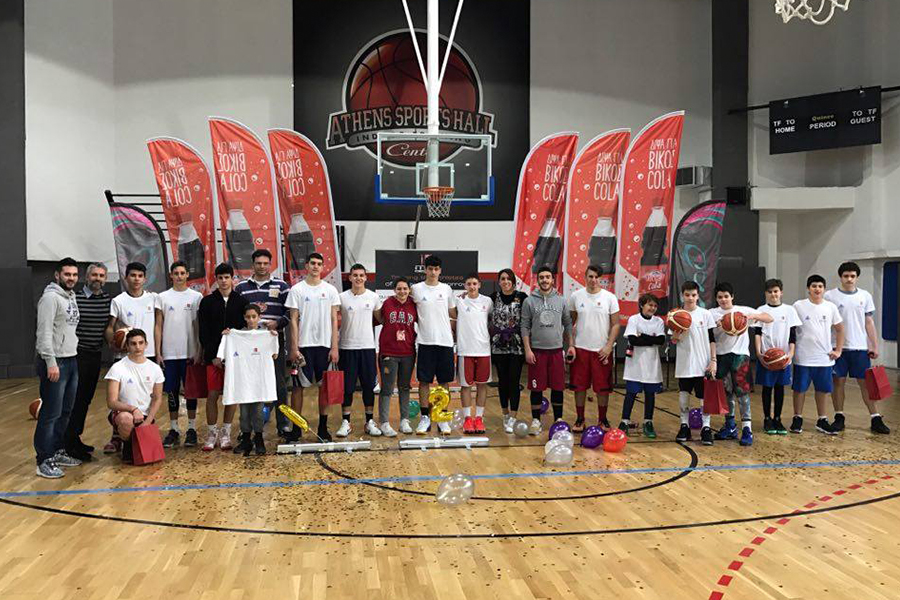 The most exciting 1on1 Basketball Challenge!
TNBA Greece in cooperation with 360 Activities & Fun organized for the first time in Greece the most exciting basketball 1on1 game in the USA. The Fightball tournament was organized on Thursday 5 January 2017, 09:00 -15:00 at the premises of the Athens Sports Hall.
Fightball is the most intense 1-on-1 basketball competition ever. The game is played with 2 hoops on a 40-foot court, designed to produce a faster, more intense, more physical and physically-demanding game. And the result? What we like to call "all highlights, all the time". Each game lasts a total of 8 minutes (2 x 4-minute halves) with a 1-minute break between the halves.
The results in 3 Age Categories:
Age Κ13: Georgios Vardis (Winner)-Dimitris Sklavenitis Final Score 13-9
Age Κ15: Marios Giotis (Winner)-Alexandros Krokos Final Score 28-8
Age Κ17:Dimitris Vlachos (Winner)-Antonis Antypas Final Score 21-19
Many coaches of various age categories and competition levels watched the tournament while the participants experienced for the 1st time in Greece the heat of Fightball.
The event was sponsored by VIKOS COLA