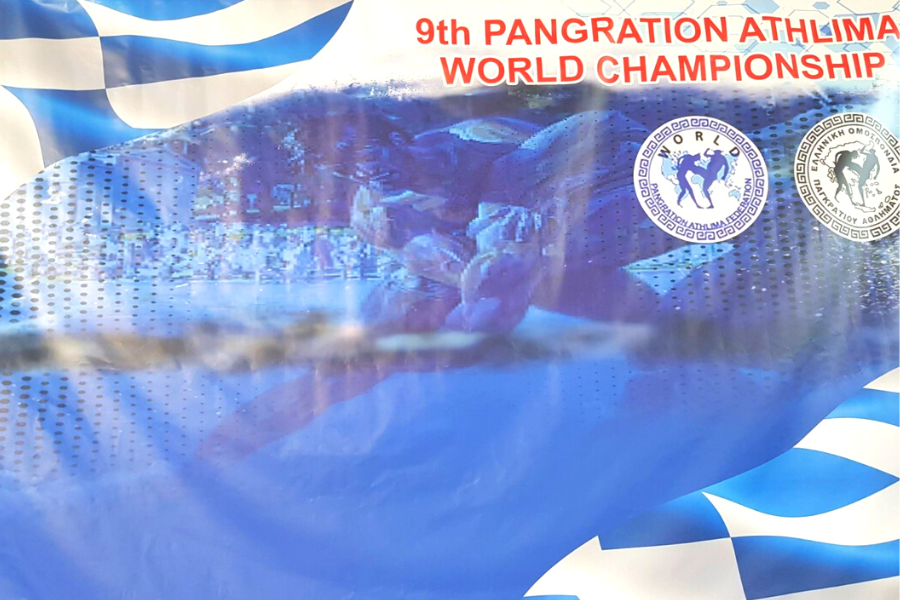 The 9th World Pankration Championship is taking place in Athens!
From Friday 17 to Sunday 19 February 2023, talented athletes from all over the world compete in a great organization, claiming medals, titles and trophies!
The games of the 9th World Pankration Championship are held at the Indoor Gym of the Municipality of Saint Barbara "NIKIS 2nd LYKEIOU".
Under the auspices and organization of the Hellenic Pancratian Sports Federation and the support of Sportcamp, we enjoy a beautiful spectacle and good techniques from domestic and international talents of this popular sport.
The Competition Categories are as following:
• Adolescents - Teens 15 - 17 years old,
• Young Men – Young Women 18 – 20 years old,
• Men - Women 21+ years and older
We applaud and cheer on the athletes in their efforts as they compete with passion and dedication.
We raise sports, as a carrier of ethics and culture that unites people!