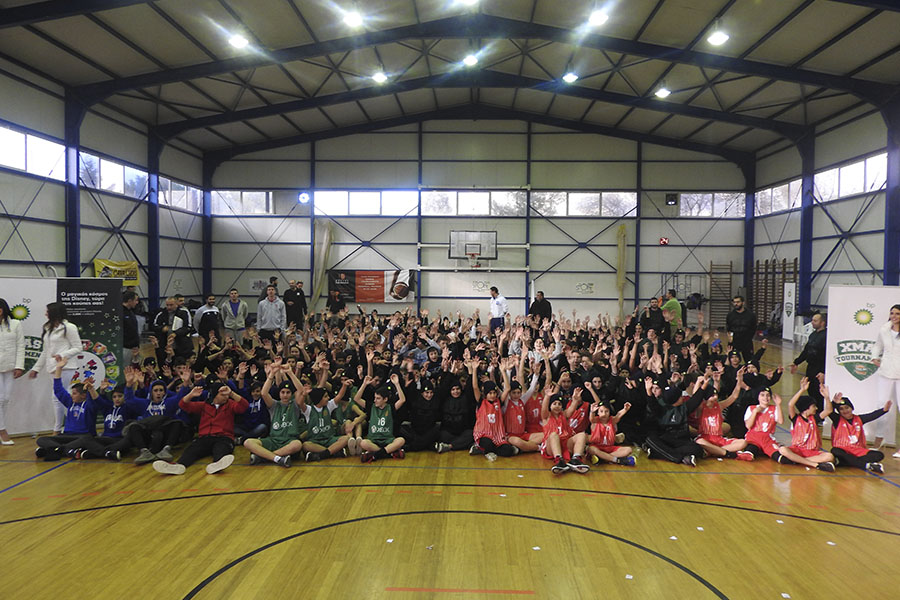 The BP Xmas Tournament 2016 was absolutely successful.
The BP Xmas Tournament 2016 was organized by Panathinaikos "Superfoods" Basketball Academies with the support of BP and in cooperation with SPORTCAMP.
For the second consecutive year, more than 220 athletes, born on 2003, 2004 and 2005, participated in a 3-day tournament organized at SPORTCAMP's facilities in Loutraki, from the 27th until the 30th of December 2016. The tournament was a constructive and fulfilling basketball event with high-level competition, side events and fun moments for all participating athletes and clubs. 
The tournament featured participations from teams of the PAO BC ACADEMY from the North and South Suburbs of Athens and many other Academies & Clubs from all over Greece, including Thessaloniki, Serres, Rhodes, Loutraki and a team from Cyprus.
The tournament winner per age category were the following:
2003 Age Category – PAO BC ACADEMY
2004 Age Category – D.E.K.A. Thessaloniki
2005 Age Category  - Orfeas Neou Skopou
Regardless of the results, all athletes and teams won an amazing basketball experience for one more year in one of the most successful basketball tournaments in Greece.