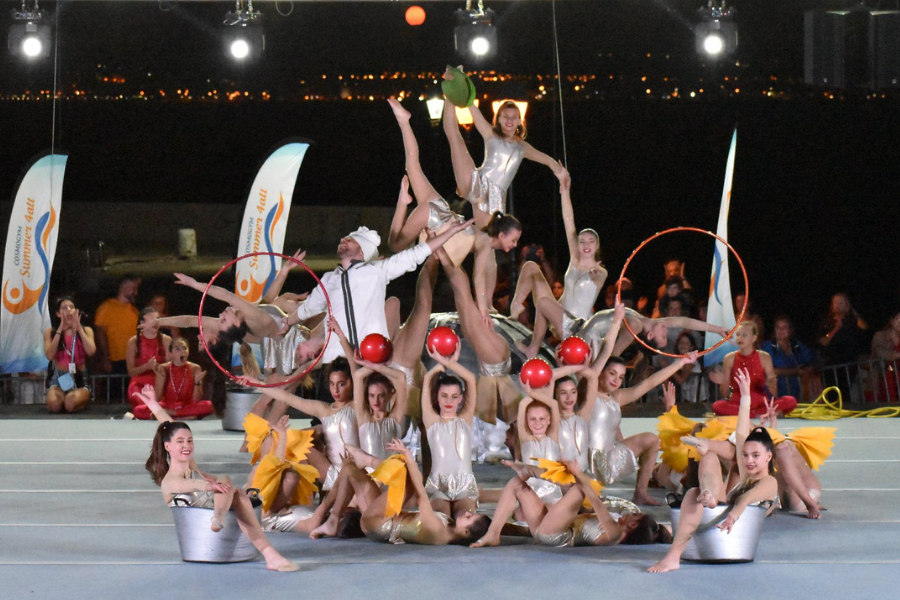 The fantastic, lively Cosmogym Summer 4all festival gave life and rhythm to our summer!
From July 2 to 8, clubs and groups from Greece and abroad impressed with their dancing and acrobatic skills, enjoined our city with their youthful and enthusiastic pulse!
Impressive acrobatics, wonderful choreographies, colorful costumes in move and harmony, bright smiles and inspiring music, gave a unique place in hearts and memories for the participants and the spectators who enjoyed it and applauded  enthusiastically!
Its basic motto "all participants are awarded", Rhythmic, Instrumental, Acrobatic and Aerobic Gymnastics teams met Modern, Classical, Jazz, Folk, Street and Hip-hop Dance, in a festival with events in various parts of the region, performances, activities and parties.
Breathtaking dance shows in the water, joy and games at the Beach Volley Cup on the beach of Ypanema Seaside Foods & Drinks on the Heraion lake, various workshops and excursions, composed an unrepeatable Cosmogym "Summer 4all" GRE edition with more than 400 participants daily!
Organized by the Cosmogym and under the support of the Municipality of Loutraki- Perachora- Agioi Theodoroi and the Tourist Organisation of Loutraki, , Cosmogym "Summer 4all" is an important movement and artistic expression event for groups of  all ages, levels and social states. The organizers of the event were APE Gitani and Sportcamp.
Congratulations to all participants for this spectacular event that all of us joined, aplaued and loved. We are waiting for the next!