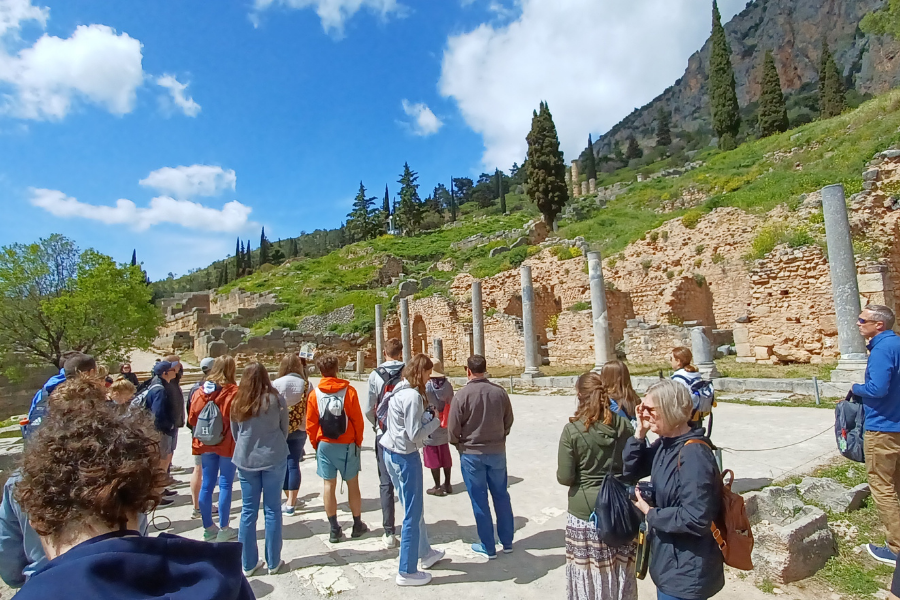 Directly from Hillsdale, Michigan to Greece!
The enthusiastic group from the United States, arrived in our country and explored its natural beauties, plentyful archaeological sites, great hospitality and full guidance, provided by the experienced staff of Sportcamp Group!
The young visitors stayed in Thessaloniki, Nafplio and Athens.
During their trip from 27/3 until 6/4, they visited:
The White Tower of Thessaloniki and the statue of Alexander the Great
The Arcaelogical museum of Thessaloniki
Thessaloniki's Rotonta
The archaeological site of Filippes' in Kavala
The "Varlaam" monastery in Meteora
The museum of the Royal graves in Vergina
Thermopylae
Isthmus Bridge- Corinth Canal
The arhaeological sites of Mykinae, Ancient Corinth, Delhpi, the Athens' Acropolis with its Ancient Agora and the homonymn museum.
In the end, the group enjoyed a boat trip to Poros and Hydra islands.
It was a pleasure meeting them and we hope to welcome them again in the future!