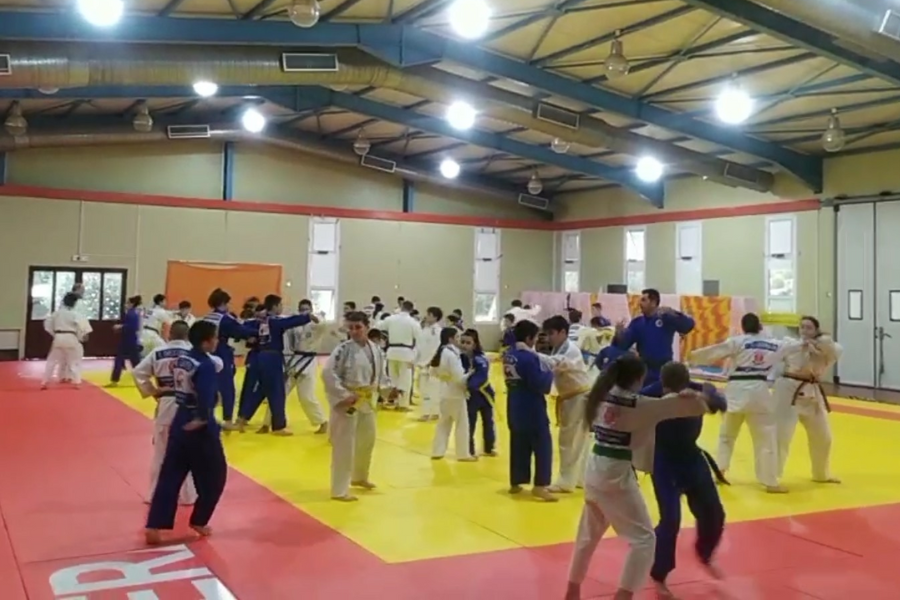 The famous Judo trainer mr. Nikos Iliadis, once again chose Sportcamp's excellent facilities for the hospitality and realisation of a Judo camp.
Mr. Iliadis organized this meeting by gathering young athletes from all over Greece and abroad, in order for them to ivolve with new knowledge and abilities in the sport they love.
Athletes aged 10 to 15 years old participated in the camp that lasted 5 days, from Decemeber 10th to 14th, 2022.
The participants from various clubs and teams in Greece and abroad met and exchanged opinions, ideas and phylosophy in Judo.
A special setting of the terrain and the arena was offered for their training.
The athetes' schedule was demanding, with long-hours training sessions in the morning and evening. Nevertheless, the young participants had time for socialization and open field play in our outdoor facilities.
The teams enjoyed healthy and nutricious meals at Sportcamp's restaurant and stayed in our fully equipped dorms, in a refreshing green environment.
It is always a pleasure to host remarkabe camps like this and we thank mr.Iliadis for his constant preference and trust in our services!