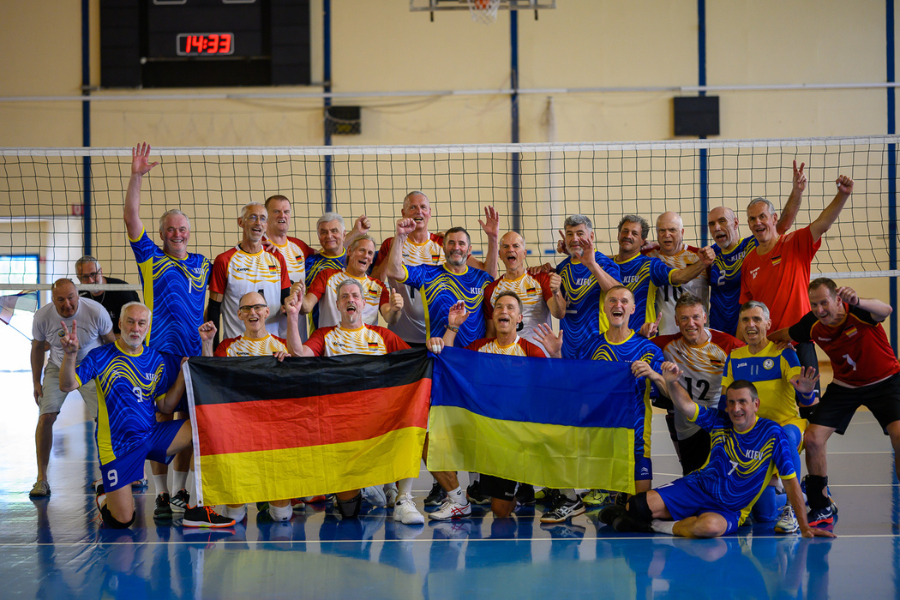 The world veterans volleyball sports meeting, Loutraki Global Volleyball Cup 2023, concluded on Sunday, June 25, in a festive atmosphere with the finals, awards and the customary photo-ops in a friendly mood, after five days of competitive matches.
In the competitive part of the event, the German team took 1st place in the 60+ category, followed by the Slovenian team in 2nd place and the Swedish team in 3rd place. As for the 55+ category, the first place was won by the Ukrainian team, while the Slovenian team managed to win the 2nd place.
At the finals, the present was given by the Deputy Mayor of the Municipality of Loutraki-Perachora-Agios Theodoros, Mr. Tasos Sakelariou, who also awarded medals to the athletes.
Players and coaches renewed their appointment for next year!