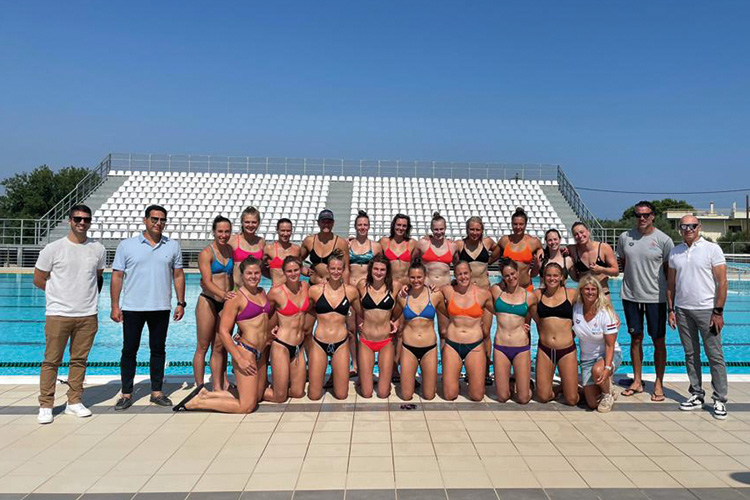 The women's national water polo team of Netherlands chose the exceptional and well-equipped facilities of the Loutraki Municipal Swimming Center for its training. The team is about to participate in Tokyo 2021 Olympic Games and is one of the favorites for a medal.
The weekly pre-Olympic camp that we pleasurably prepared for them following all the Covid-19 health protocols, will be unforgettable and will definitely be the basis for their success at the Olympic Games.
It was our pleasure to host the water polo team in a hotel of our city. Coaches, athletes and the rest of the staff were completely satisfied with their accommodation, their healthy nutrition, the facilities of their training and the people who came in contact.
We wish them to return home from Tokyo with a medal on their chest!