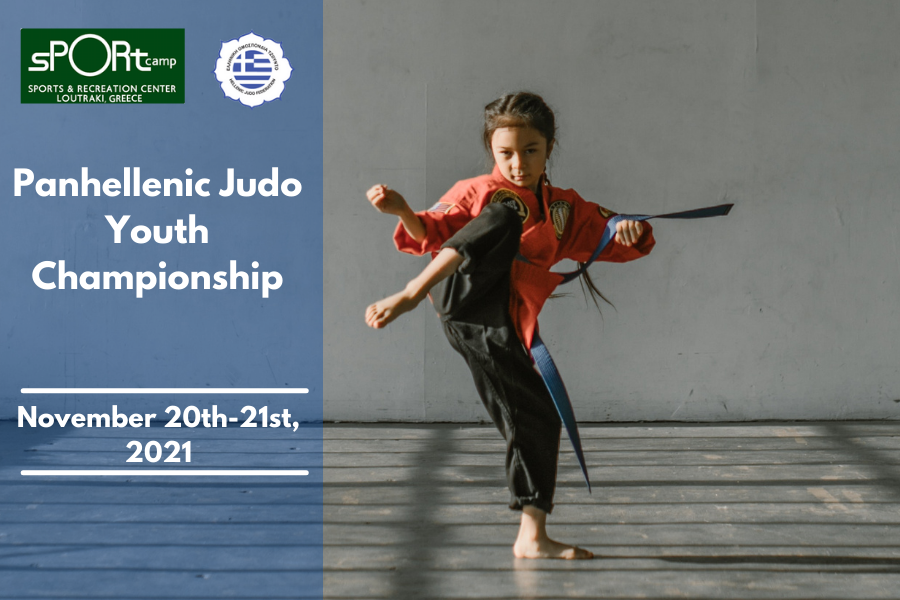 Once again, Sportcamp is a leader in major sports events!
We are extemely happy and pleased for our long-term cooperation with the Hellenic Judo Federation!
With great pleasure we welcomed at Sportcamp on 19th  November 2021 young athletes who participated in
thw Panhellenic Judo Championship that took place at our facilities on Saturday 20 and Sunday 21 November 2021.
Age Categories: 
BOYS A, GIRLS born in 2007 and 2008
BOYS A: -34k.- 38k.-42k.-46k. -50k, -55k. -60k. -66k. -73k. + 73k.
GIRLS A: -32k. -36k.- 40k.-44k.-48k.-52k. , -57κ. -63k. + 63k
BOYS B, GIRLS B born in 2009 and 2010
BOYS B: -26k.- 30k.-34k.-38k.-42k.-46k. -50k, -55k. -60k. -66k. + 60k.
GIRLS B: -24k. -28k.- 32k.-36k.-40k.-44k. , -48κ. -52k. -57k. + 57k