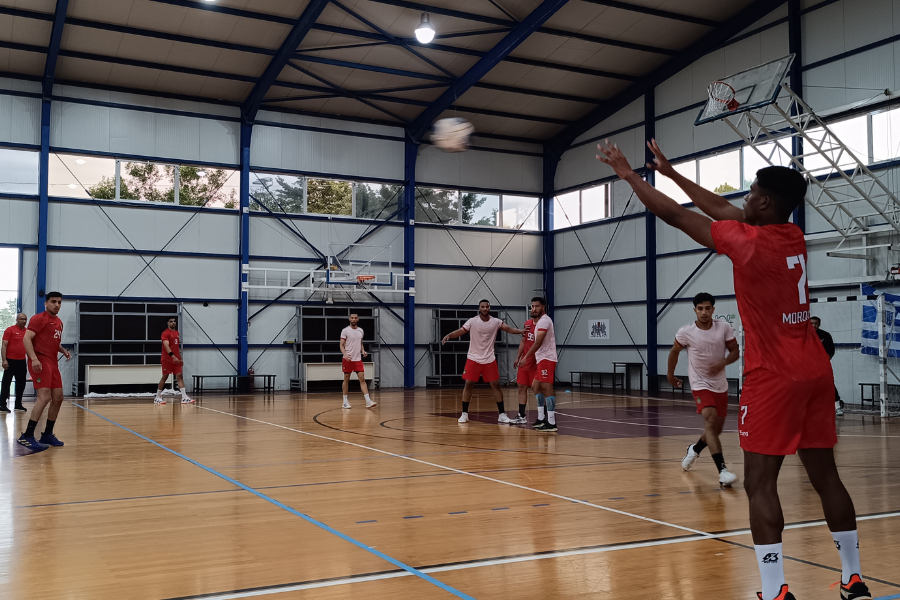 National teams and groups from various sports, as well as famous schools, chose Sportcamp Group for their summer camps!
From Morocco, we had the pleasure to host HANDBALL NATIONAL TEAM U21.
Ahtletes and coaches enjoyed their pre-camp for the International Handball Championship U21 that took place in Greece and Germany.
They were accommodated in a famous hotel of Loutraki and trained in Sportcamp indoors hall, Galanopoulos' municipal indoor hall of Loutraki, the indoors hall of Nikaia, Nea Filadelfeia and Rentis, in Athens.
They played games with the U21 Greek national team, with the U21 Buhrain national team and Ionikos Nea Filadelfeia team.
They visited Corinth Canal and Athens center, for sightseeing and shopping.
From Sweden, the swimming group SODERTALJE SS, enjoyed their training at Loutraki's municipal swimming center and their stay at a well-known hotel of Loutraki.
They also visited Acropolis and Panathinaikon stadium.
From the United Kingdom, GREENWOOD ACADEMY enjoyed Water Sports at the crystal clear waters and beautiful nature of Heraion Lagoon and stayed at SPORTCAMP premises.
They also visited Splash Water park at Corinth Canal area and had a great time!
We thank all for the preference, we wish all the best and hope to meet again in the future!