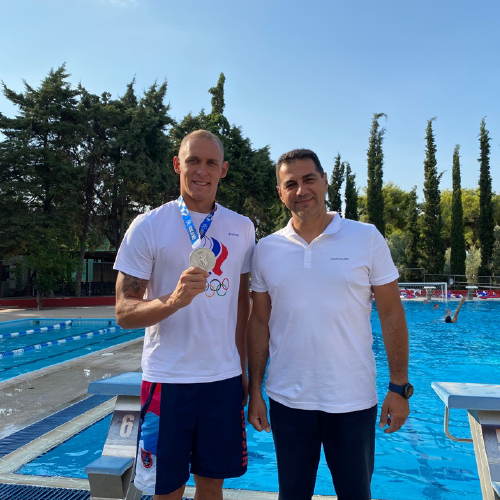 We warmly thank the Olympic Champion for training at our sports facilities before participating in an international swimming meeting in Italy!
Mikhail Dmitriyevich Vekovishchev recently won the silver medal at the Tokyo 2021 Olympic Games, in men's 4x200m freestyle!
He also participated in the European Water Games Championship 2018, winning the silver medal in both the men's 4x200 m freestyle relay and the 4x200m mixed track and field relay.
Mikhail, may you succeed all your goals!