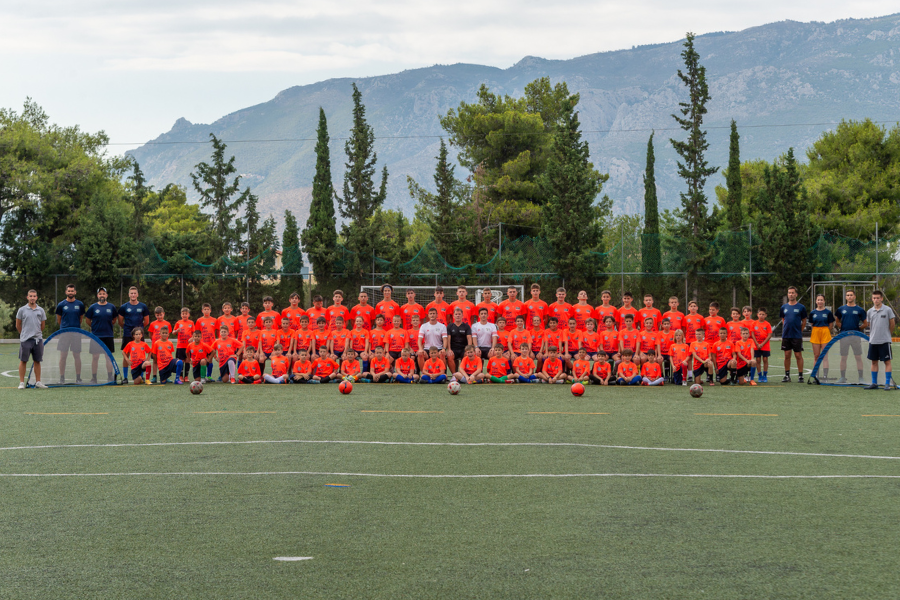 The successful TSM PRO Soccer Camp was organized also this year to Sportcamp facilities from 8 till 13 of July.
The camp focused on all aspects of soccer development, coaching and training, by highly skilled coaches of soccer, guided by the Duth soccer method.
In this specialized program took part football players aged 7 to 16, who were trained based on individual technique, to receive the necessary supplies that requires the modern football strategy.
This intensive training program that took part six days, emphasizes on personalized special characteristics of each player. They also used a variety of equipment and also came in touch with different types of classic football.
The TSM PRO Soccer Camp is designed and is collaborate with the soccer school Soccer Stars (member of the TSM network). Among other things, it includes targeted individual technique exercises, as well as a program of muscle strengthening and improving physical condition with modern training tools.
Training sessions were accompanied by outdoor activities, analysis of football matches, relaxing in the pool and evening entertainment.
The program was organized by high leveled coaches.
All participants received a Sport Training Kit, a Diploma and an Evaluation Sheet.
We are really happy to host such valuable training programs, seeing the enthusiasm on the faces of the children and teenagers who participate and absorb the secrets of their favorite sport, as they are trained by professional coaches!