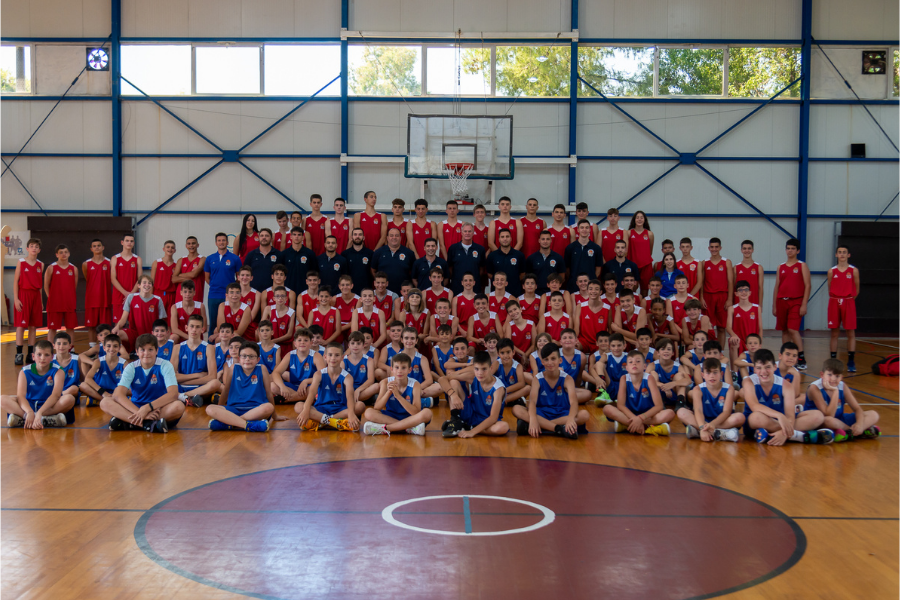 An intensive, high-level training Camp Basketball was hosted at the Sportcamp facilities from June 26 to July 2, 2022.
The Elite & Junior Basketball camp was held with great success of many young participants who love basketball, and gave them the chance to enrich their knowledge and their skills about the sport.
The camp included by experienced coaches, a variety of training, technical and strengthening exercises, specialized instructions and directions, personalized tips for each player individually, which the most capable coaches passed on to the young athletes.
The supervision has the Technical Director Mr. Achilleas Demenagas, while the leading managed the American coach Dave Severns, Pro Personnel Scout of the LA Clippers team, shared technical secrets from his many years of experience in NBA teams. The training team was surrounded by an excellent team of coaches (Spyros Mylonas, Panagiotis Gritzalis, Lefteris Kokkovas, Michalis Tzagisvili and others).
It was once again a pleasure and an honor for us to organize this program.  We sincerely thank the Athens Sports Hall training team for the preference and trust, elements that make up a successful collaboration!