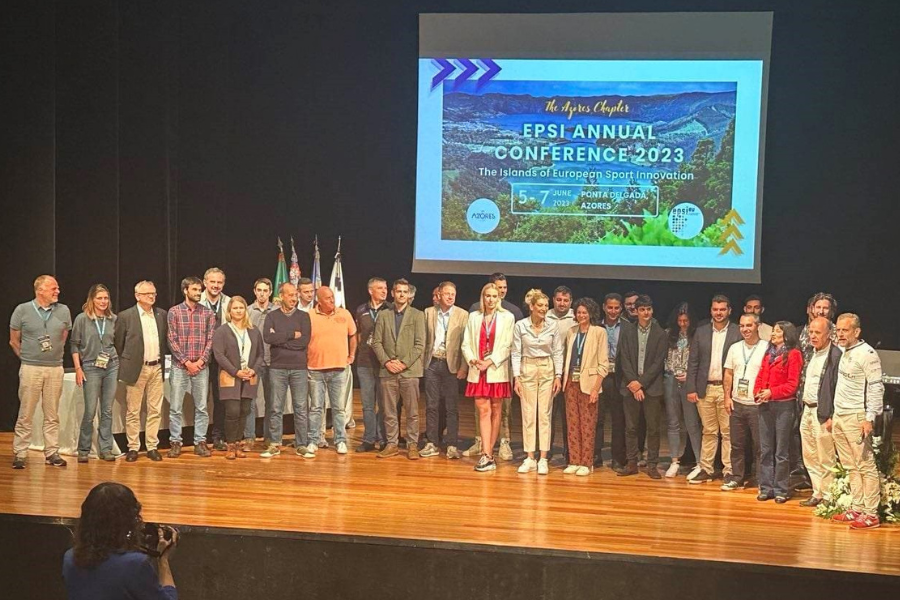 In the beautiful Portugese islands of Azores, a great event was held from June 5th to 7th and Sportcamp was proudly present!
At EPSI (European Platform for Sport Innovation) annual conference 2023, the Managing Director mr.Spyros Karavoulis, presented the excellent facilties, high quality services and advanced professionalism of Sportcamp Group, in the organization, implementation and hosting of great sport events, youth sports camps and sports travelling.
Sportcamp is the leading company in Greece in the abovementioned fields, offering young athletes unique life experiences and personal development opportunities through sports, group living in a natural setting and the history and culture of Greece.
It is located at a privileged spot in Loutraki, the seaside spa city resort acclaimed for its healing thermal waters since antiquity. A sports city in the gate of Mythical Peloponnese, a privileged touristic destination at close proximity  to Athens, the host city of the 2004 Olympic Games is a unique destination, ideal for tourism on a year-round basis.
Being part of unique, specialized and advanced European programs, that reinforce the importance of sports and recreation, make us feel pleased and thankful!