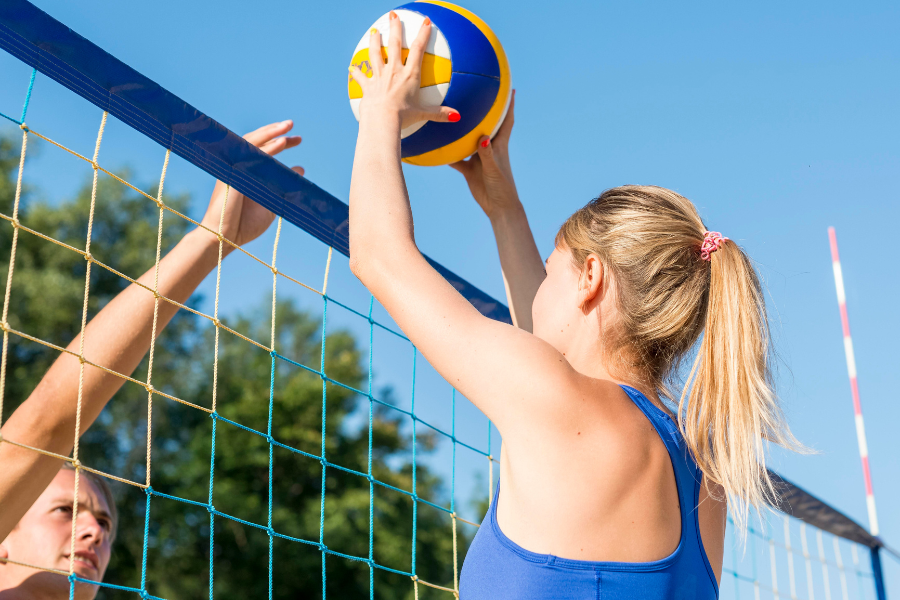 The CEV U18 Beach Volleyball European Championship 2022 is coming to Loutraki and will be hosted once again at the excellent facilities of Sportcamp! The future of the European Beach Volleyball , gives a date from 1 to 4 September in Loutraki.
Athletes up to 18 years of age from 36 countries will participate in the event! Greece, as the host country, will take part with 3 teams per gender, while there will also be qualifying matches due to the large number of participants.
  The event is organised by the European Federation Volley (CEV), the Hellenic Volleyball Federation and the Municipality of Loutraki-Perachora-Agioi Theodoroi, while and the support of government of the wider Peloponnese region is expected.
The selection of the athletes who will represent our country in the CEV U18 Beach Volleyball European Championship is in progress, led by the coach Tie Santana, while at the same time the events of the Panhellenic Junior Championship are also running!
The composition of each country's teams will be announced thirty (30) days before the start of the event.
We are impatient  to welcome this event, and we wish good luck to the young athletes!