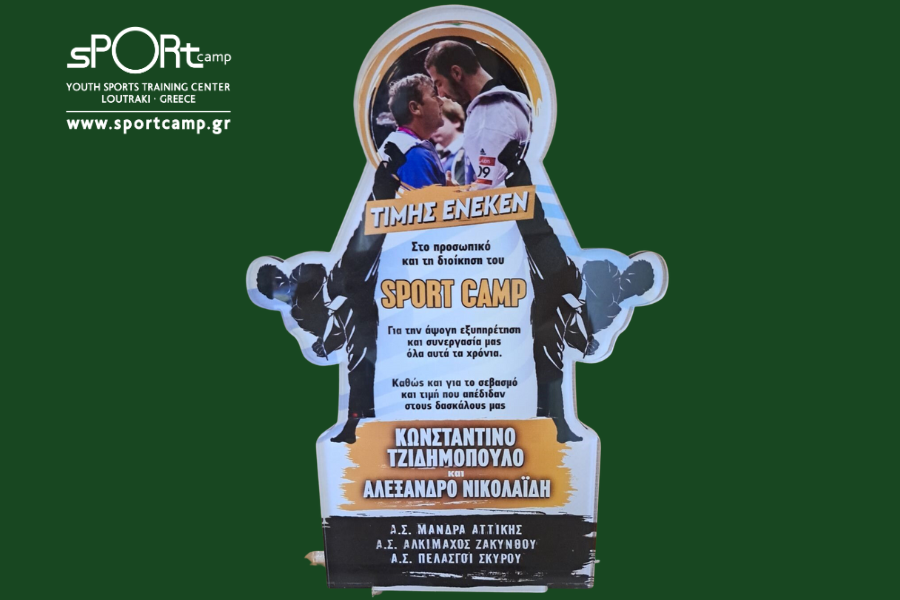 With great honor and delight, Sportcamp training center received a very important award.
Three famous athletic unions of TaeKwon-Do sport - A.S. Mandras of Attika, A.S.Alkimahos of Zakynthos and A.S.Pelasgoi of Skyros- have awarded Sportcamp's staff and management, with an honorary prize!
Our top quality services and multi-year cooperation with them, as well as the respect and honor we have showed to the great masters of TaeKwon-Do in Greece, Federal Coach mr.Konstantinos Tzidimopoulos and Olympic Champion mr.Alexandros Nikolaidis, are now depicted in a prize that grace not only our premises, but also our heart and soul!
The many years of trust that these late masters have shown to Sportcamp center, as they were trained and prepared for national and global athletic events, has given us unique memories and we feel lucky to have become friends with them, as they were great athletes and humans.
We are extremely thankful to the unions of Mandras, Alkimahos and Pelasgoi for this great honor and we promise to keep on the good work!