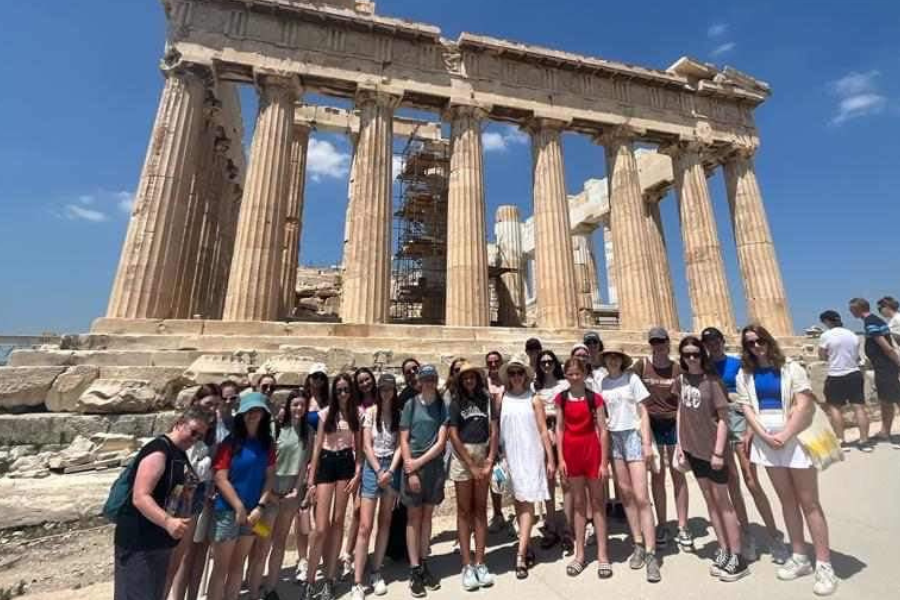 We had the pleasure to host once again at SPORTCAMP teams and groups from Greece and the United Kingdom.
The 46TH GLASGOW GUIDES group from the United Kingdom, stayed in a hotel of our city and  they filled their days with a multitude of activities as well as visits to notable sites.
They enjoyed the unique atmosphere and the waters of Lake Heraion Vouliagmeni, the exquisite flavours of the dishes at Ypanema, while their programme did not lack of water sports. They also explored the surrounding areas and many were audacious to experience Bungee Jumping in the Isthmus Canal.
Next in line were Mycenae and Nafplio, where visitors were thrilled by the beauty and by what they learned about the history of Greece. A walk in Athens was enough for them to get the best memories and images of the Acropolis and other great places of the city. Their entertainment  was completed at the Allou Fun Park. The excursions don't end here as summer in Greece is synonymous with its islands, so the escape to the picturesque Hydra was a good opportunity!
While the group stayed in Loutraki they enjoyed the following activities at SPORTCAMP:
Souvlaki Making Night
Wall Climbing
Archery
Greek Dance Lesson
Karaoke Party
The Greek Athletics team, Spyros Louis, stayed at SPORTCAMP, enjoying our facilities and services. The athletes had their trainings and used the modern facilities of the camp.
It is our pleasure and honor to have a solid relationship of trust with remarkable teams and groups in Greece and abroad!