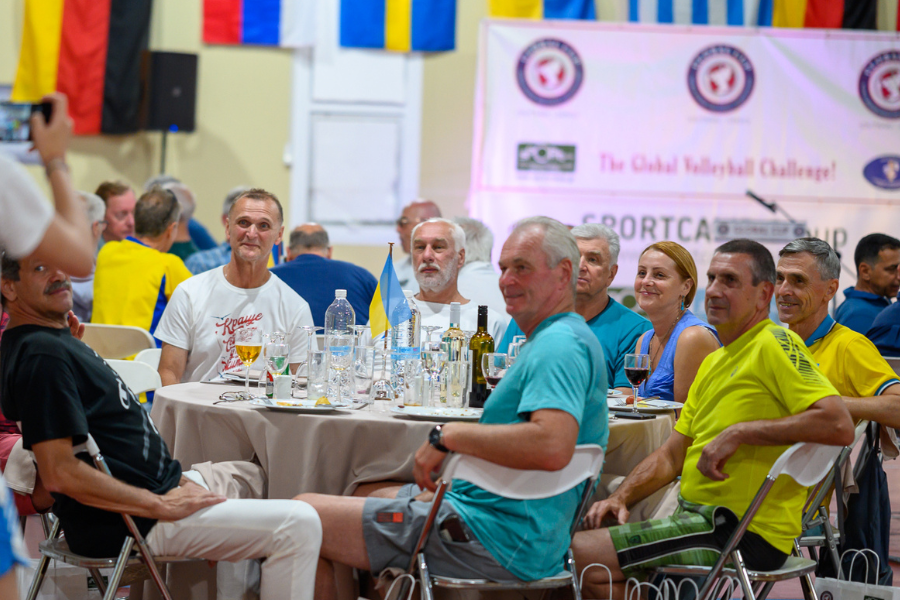 From June 21 to 26  2023, Loutraki hosts the "Loutraki Global Volleyball Cup", an unforgettable sports experience, with teams from 4 different countries of the world.
Organizer of the event is SPORTCAMP Sports Training Center ,with co-organizer the Municipality of Loutraki- Perachora – Agioi Theodoroi and the support of Loutraki Tourism Organization.
It is a popular event that brings together volleyball athletes at both club and national level, with participation in top clubs, as well as in the National Teams of their countries. In fact, many have developed long-term relationships and friendships as teammates or opponents in major volleyball events, while they traveled with family and friends, combining their competitive obligations with vacations, which certifies the value of the event in the sports tourism development of Loutraki.
Since 2014, the best Women's and Men's teams compete in a world class event of the highest standards to win the title of "World Senior Volleyball Champion". The championship combinesvolleyball action in modern venues in our area and sports thrill with excursions and fun activities in an all-inclusive experience.
In honor of the missions and their representatives, a Welcome Dinner was held on Wednesday 21/06 at SPORTCAMP. The dinner was greeted with speeches by the official guests, including the deputy mayor of sports of Municipality Loutraki-Perachora-Agioi Theodoroi, Mr. Papathanasiou and the Managing Director of SPORTCAMP SA. & President of the Tourist Organization of Loutraki, Mr. Spyros Karavoulis.
The representatives of the National missions thanked the Municipality for the hospitality and the Sports Training Center SPORTCAMP for the perfect organization, while they characterized the city of Loutraki as a favorite destination. They had lots of fun with singing and dancing moments!
Through the Loutraki Tourism Organization, cooperation has been carried out with the following local businesses: Maroon chic to chic clothing, Zulu Bungy jumping and Moments Cocktail & Sisha bar.
Best of luck to all the teams!