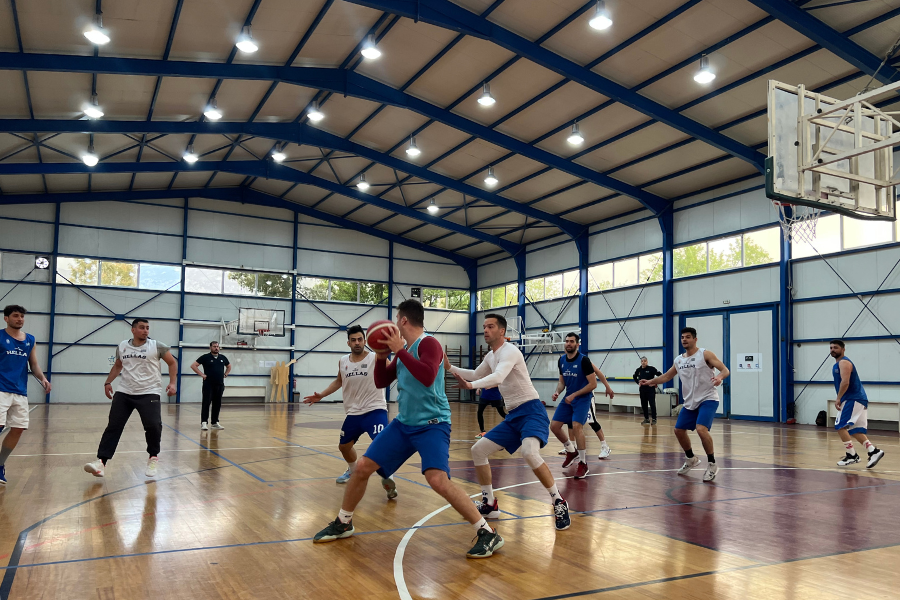 The National Greek Basketball Team of Deaf Men was on a training camp in Sportcamp,Loutraki upon its preparation for the upcoming Deaf Olympic Games! 
It was an honor to welcome and host our National Team in our premises.
The camp was realized from April 6th to 13th 2022, under the auspicies of the European Deaf Sports Organization (EDSO). The team trained for its participation in the 24th Olympic Deaf Games, that will be held from May 1st to 15th in Brazil!
The athletes trained in the basketball fields of Sportcamp, in the gym for muscle strength, the outdoor space for running and endurance and the indoor premises for stretching and after training treatment.
The team stayed in our fully equiped premises, while provided with all facilitations needed for a pleasant and safe accommodation.
Sportcamp stays beside all athletes with special needs and provides great training conditions and an experienced staff.
The team's leader mr. Sideris, advised the young athletes to "always look up" and "accept and embrace their special characteristics, as this is the only way to reach their targets and fullfill their dreams"!
What a great example to follow, what an inspirational team!
We wish them all the Luck in the Olympics!